Previous versions of LEED strived to create buildings that were less damaging to the environment than the standard construction practices.  Today many of these practices and materials have found their way into the marketplace with little or no effect to the bottom line.  As a result basic certification and the higher levels of LEED certifications have become easier to attain.  This is evident in the numbers compiled by the USGBC.
USGBC is aiming beyond net-zero into net-positive. The current goal is that by 2018 a LEED Platinum project be required to be a net zero green building.  They hope the new credits, prerequisites and categories will help the building industry achieve this ambitious charge.  Those familiar with earlier versions of the rating system should note that LEED v4 is not an update, it is a new version.  LEED v4 expands the market sectors able to use LEED, offers increased technical rigor and strives for simplicity in terms of usability.
MARKET SECTOR IMPROVEMENTS
The hope of the next version of the rating system is to open up LEED to a wider range of building types and manufacturing industries.  This is believed to allow for the delivering of the benefits of green building up and down the supply chain and encourage optimization of energy and water use.  Several market sectors by their nature were difficult if not impossible to attain any level of LEED certification despite efforts.  Because of this there were improvements made to allow for adaptations in these markets.  Data Centers, with their requirements for cooling and power, will now be able to show efforts to become greener with the new LEED rating systems.  Other markets such as Warehouse and Distribution Centers, Hospitality, Existing Schools, Existing Retail and Mid-Rise residential projects will also now be included.
TECHNICAL RIGOR
The shift of the new rating system is to focus on performance.  With that in mind USGBC is proposing substantial changes to twenty-three credits.  The credits have been reweighed to a 100 point scale and aligned to certification thresholds.  New credits have been added that focus on the discovery portion of the integrative processes including analysis of energy and water systems, early design decisions informed by site conditions and project goals, and providing box energy models.  There is also an emphasis on measurement and performance with mandatory requirements for water and energy metering.
The biggest changes being proposed are in the Materials and Resources credit and the life-cycle assessment approach to materials. Life-cycle thinking addresses major environmental impacts throughout the complete life cycle of a product – from extraction of raw materials, the processing of those materials, manufacturing of the product, transportation, use and finally disposal, reuse or recycling.  This life-cycle analysis will attempt to balance the disparity between using "green" materials from thousands of miles away vs. readily available locally sourced materials.
SIMPLICITY
While the rating system changes have made it more difficult to attain various levels of certifications, the process has been restructured and made easier.  The online experience has been a major complaint since the early days of LEED.  The USGBC set out to correct this by updating their website.  The new USGBC website is intended to be simple, informative and easy to navigate.  A current claim states that the number of forms supporting LEED has been reduced by 80% to improve system performance and consistency.  Also instead of using self-created documentation forms the latest version of LEED will rely more on industry standard documents.  The new website will also streamline services for LEED practitioners by having the most up-to-date information regarding the various rating systems and credit resources rather than relying on the paper editions of the past.  There will also be an online forum for discussion.
LEED version 3 focused on decreasing damage caused by the built environment whereas the impact categories for LEED v4 strive to promote projects that contribute positively to the environment and to the community. In comparison to the updates for LEED version 3, this iteration will be much more technically rigorous than the foundational changes of the past. USGBC strives to simplify the process while simultaneously raising the bar for the building industry.
---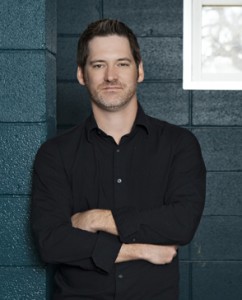 James R. Miller, PE – Senior Project Manager
As a Senior Project Manager, James, is an integral part of Structures' project management and design team. He focuses on budgetary controls, project responsiveness and project deadlines. Recently relocated from Fort Myers, Florida, and a graduate from Virginia Tech, he specializes in public sector markets including Higher Education, K-12 and Federal Government.
Email James  |  512.499.0919  |