Over the past couple weeks, Structures' engineering elves have been hard at work. The team split into three groups to compete in the First Annual Gingerbread Mansion Competition, testing their skill on a different—but much tastier—level.

The teams each received one gingerbread village kit to build with and were allowed to use any materials inside the box, including the plastic and cardboard packaging elements if needed. Each team was asked to submit one structure, a project write-up with key challenges and features, and photographs of before and after the decorative elements.

After the projects were completed on Dec. 10, the judges analyzed every detail carefully, grading on quality, originality, structural creativity, and design narrative.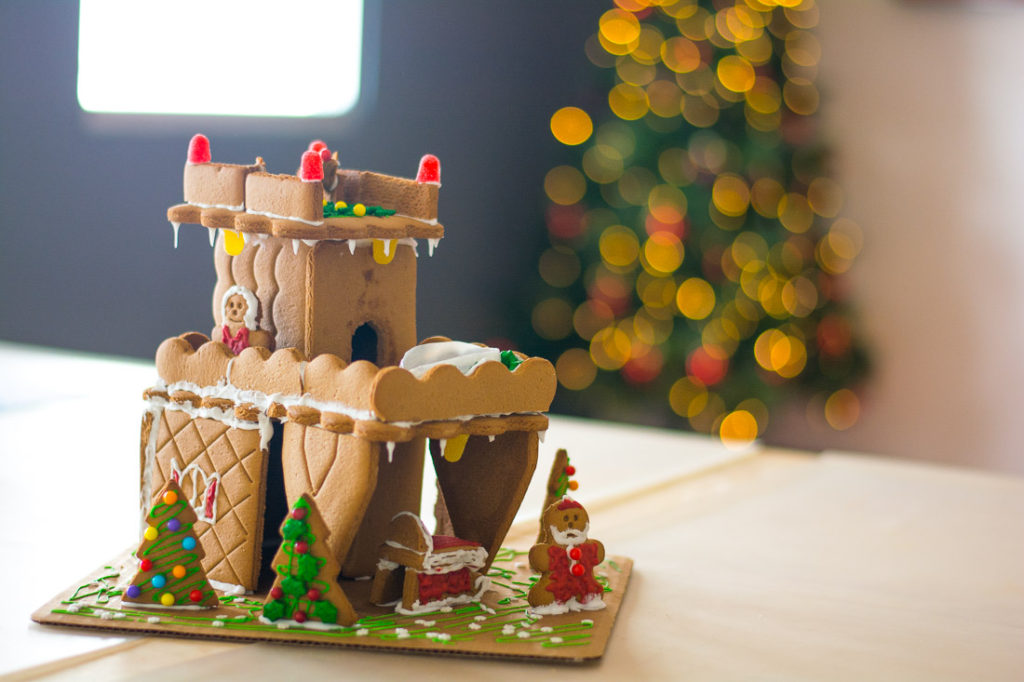 The first of the three houses, Bungalow Ho Ho, prominently featured red gumdrops and drew inspiration from Santa's sleigh. The mansion acts as a landing runway for the vehicle itself, featuring an open sleigh port for quick-access covered parking on the ground floor. This deck is supported by tapered gingerbread columns using non-shrink icing grout. Atop the bungalow, the reindeer can be seen grazing on the grass-shaped frosting when on break from their duties. See more photos and the team submission.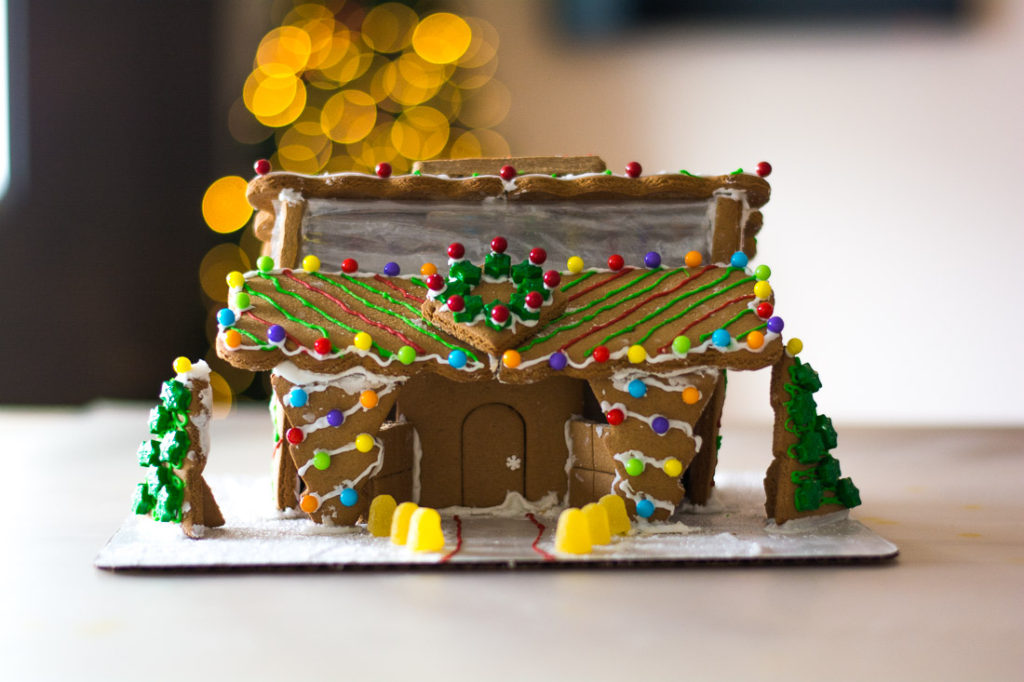 Unlike the Bungalow Ho Ho, the Munchkin Mansion takes a different spin with its inspiration coming from Mary Poppins' neverending bag. This home utilizes a wall gravity framing system, along with royal icing, to build a spacious interior for Mr. and Mrs. Claus. Vaulted ceilings and large clearstory windows maximize the natural light, bringing an airy feel to the mansion. See more photos and the team submission.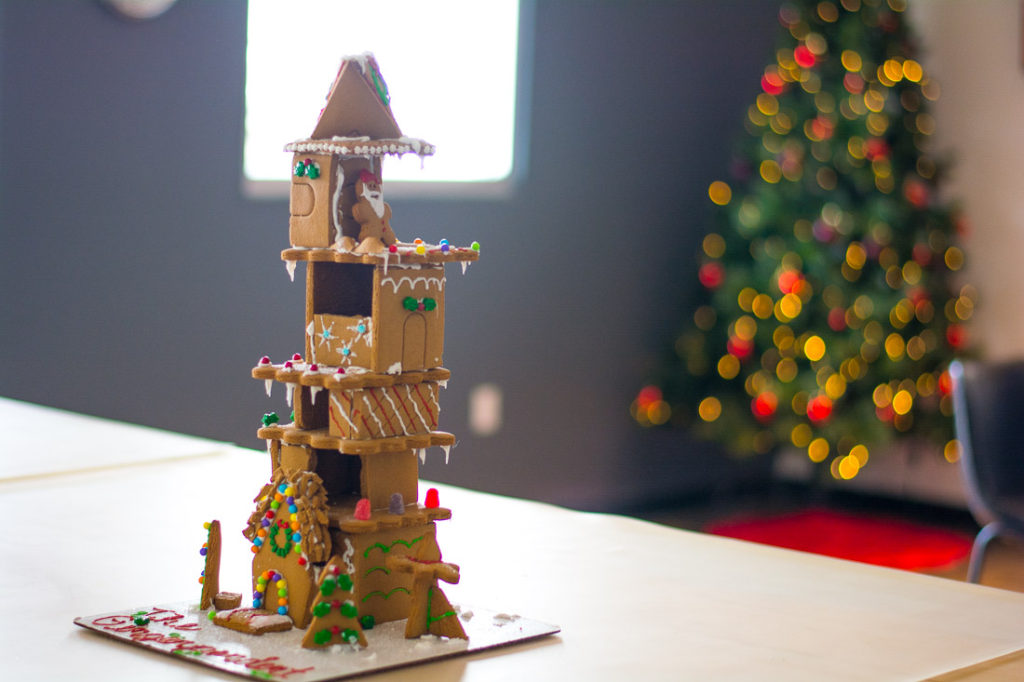 Last but certainly not least is the Gingerpendent. This unique structure embodies the vibrant spirit of Christmas. The gingerbread walls are fastened together in a jigsaw manner and create the highest viewpoint in the North Pole. But to reach these great heights, folks must commute via reindeer. See more photos and the team submission.

After much consideration, each Christmas-covered creation was graded and a winner was chosen: the Munchkin Mansion. All three teams showed incredible creativity to transform their off-the-shelf gingerbread kits into original, sturdy, yet edible, frosted structures. Even so, the distinct structure and icing-lined windows of the Munchkin Mansion raised them to the top of the pack.

Great job Team Munchkins and all who participated!