Structures, along with Anderson High School and SpawGlass Contractors, participated in this year's CANstruction design competition for the Austin Area. The event took place this past Saturday and our design/build team remains as thankful as ever for our donors' generous donations. We had a great turn out for support during the build, and everyone had a great time doing their part to support the efforts of the Capital Area Food Bank.
The people's choice vote is now available online and we'd be appreciative if you would vote for our design. We're all very proud of the model we made – Bridging the Gap. Our structure is an approximation of the Pennybacker Bridge here in Austin, and its production is a result of our group understanding that no gap is too great to be bridged when working together.
It was a lot of work but also made for a great learning experience. It's even been shown in a couple local news outlets! If you haven't had a chance to view the structure at Barton Creek Square we encourage you to visit our model as well as the structures made by other participants in the event.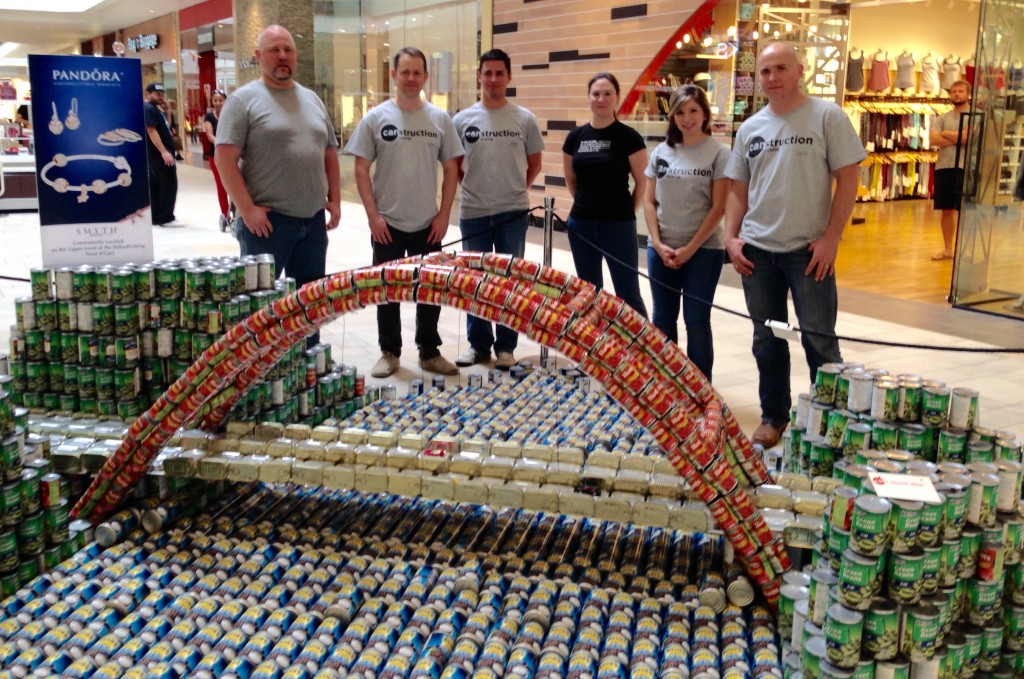 The Build Team: (L to R) Jeff McIntosh, John Sperry, Tom Quintero, Nikki Wernli, Maria Ramirez, and Tyler Carpenter